Simple Tips On Getting Your Loan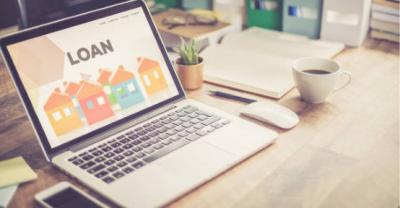 So, you want to get a loan? Here are some simple tips that might help you make more informed decisions about the type of loan you buy, and from whom.
As you would probably be aware, a loan varies according to:
The amount borrowed;

The interest rate;

The type of rate (fixed or variable);

The term (length in years) of the loan;

Deposit (downpayment);

Associated fees (broker, origination, prepayment etc.);

Insurance required by the lender.
When you get a loan, you are buying money for more than it cost the lender. Simple.
Car Finance- Quick & Easy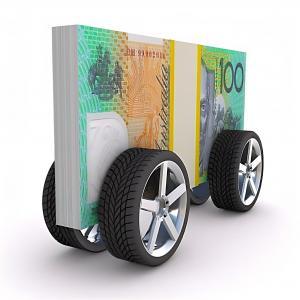 If you are in the market for a new or used car, then we're in the market to help you arrange the money. Our car loan & leasing finance service is backed by a national panel of car loan specialists who will establish your eligibility, find lender/s offering the best deals for your situation - and help you through the approval and settlement process. No charge to you - and no obligation to proceed with any recommendations offered.
If you are comparing loan offers, it is a mistake to consider the interest rate alone. Depending on the type of loan, there may also be arrangement fees and *prepayment penalty* clauses to consider. Therefore, you should be sure to take into account the total cost of your loan when comparing options - and definitely before committing.
Keep a copy of every cheque you write for your loan. If you call your lender about your loan, make sure you get the full name of the person with whom you speak. Make a note of it. You may be dealing with a large bureaucracy, and will need to refer to this conversation later.
Do a budget. Make sure you use realistic figures. Keep all of your receipts, or keep a record, for all of the money that you spend for a month. Use that to help you compile the first draft.
Be prepared to review and update it regularly. A co-ordinated budget allows you to get the most loan for your money without beggaring yourself, while getting rid of wasteful spending.
Where possible you should avoid loans that contain combinations of the following attributes:
Short-term;

High up-front fees;

High rates;

Balloon payments;

Excessively high late fees;

Prepayment penalties.
These loans can potentially swallow up any equity you may have, and ruin your financial position.
Beware of prepayment penalties. Many 'no fee' credit lines have a pre-payment penalty. There is no need to agree get a loan which contains any significant prepayment penalty, if you have good credit. One of the smartest things someone can do with a loan is to prepay it.
All you need to do is contact your lender and ask for its prepayment procedure. Then, every so often, check the loan balance the lender sends you, to make sure the additional payments have been accounted properly.
Be wary of promises of getting a loan quickly. Many borrowers are told that their loans will close within a particular time. They don't make payments on existing debts, in anticipation of the new loan.
After several delays, they can become delinquent, with no money from the new loan. Some mortgage companies then order new credit reports, and charge the borrowers higher fees, and a higher rate, because of the delinquent loans, which resulted from delays caused by the loan company!
Submit a neat application form; it shows you're business-like and efficient. It will be read and assessed by a human being; appearances count.
Only pay up-front fees to well-known or highly recommended institutions. While most institutions are reputable, it is always best to be cautious.
Don't sign documents without reading them. As soon as possible, before you close the deal, review the documents you'll be signing, and make sure you understand them, so you won't have to sign them in a hurry.
Keep your credit line as small as possible. You could be turned down for other loans, even when your credit line has a zero balance, since a large credit-line indicates a large potential outgoings.
If your spending is out of control, don't get a home equity credit line to pay off your credit cards. Don't put your home at risk by spending large amounts on your credit cards, after paying them off with your credit line.
Pay off small debts before the due date. Cancel credit cards you are not using. Loan officers tend to count the total line of credit - even if you owe nothing - as a liability. They will only cloud the picture. Close credit lines that you have no intention of using in the near future. Also look closely at the interest rates and fees, when deciding which cards to keep.
Choose a lender with a clean record with the industry watchdogs in your country. The mortgage industry receives a great number of complaints against it. In Australia, mortgage and finance brokers of any kind must be licensed with A.S.I.C, and all licensing information for brokers can be found on the A.S.I.C. website.
Shop for rates when the market is calm. Rates change from day to day, so compare lenders. The quotes you get should all be from the same time period.
Check your payments are correct - Do the mathematics. There's a one in ten chance you could be paying more than you should.
If you find yourself in a dispute with a lender about a payment or another issue, don't send correspondence to the same address you send your payment. You need to deal with the decision-makers, not the account clerks.
Share this article:
Time for a 2nd opinion on your Home & Contents Insurance?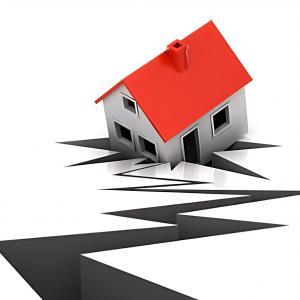 We now offer a nation-wide panel of specialist Household Insurance brokers ready to help you lock down the best value home and contents insurance solution - tailored to your individual needs and guaranteed to save you money!
Compare Business Finance Rates & Options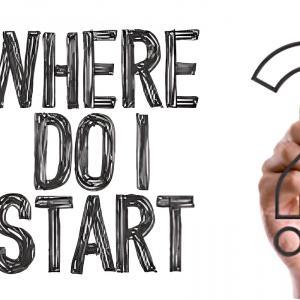 If you are looking to grow your enterprise with a business loan, we can help you find the best Plant & Equipment loans, Cash Flow Funding, Commercial Property loans, Business Acquisition funding as well as Business Refinance and Consolidation Loans. No charge, no obligation.