Australian Internet Loans
:: News
AMP's New Business-Focused Digital Bank
AMP's New Business-Focused Digital Bank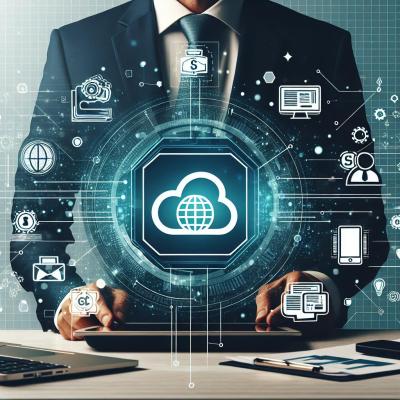 AMP Group has announced its plans to launch a digital bank designed for sole traders and small businesses, expected to be operational by early 2025.
This venture, aimed at disrupting a ready market, will see AMP partner with Engine by Starling, a UK-based neobank subsidiary, to leverage its modular platform for a scalable and robust infrastructure.
To bring this innovative offering to life, AMP has partnered with Engine by Starling, a subsidiary of the renowned UK-based neobank Starling. Engine's modularized platform will serve as the foundation for AMP's new digital bank, providing a robust and scalable infrastructure.
AMP Bank's CEO, Sean O'Malley, has confirmed that while the digital bank will fall under the existing banking arm of AMP, it will operate as a distinct and independent entity, separated from the rest of the division.
The primary focus of this new digital bank will be on serving sole traders, micro-businesses, and small businesses with 1 to 20 employees. Transaction and savings accounts will be the core offerings initially, with lending services potentially being added in the future. AMP recognizes the importance of delivering a seamless banking experience, complete with spending insights, real-time payments, debit cards, and seamless integration with existing accounting software used by SMEs.
"Our vision for the new bank is to provide small business owners with tailored functionality and features to manage their finances on-the-go from their mobile phones," said AMP in a statement.
The digital bank's target audience extends beyond SME customers, as AMP aims to capture retail consumers by specifically catering to their transactional needs.
AMP has allocated approximately $60 million over the fiscal years 2024-2025 for the launch of this new banking offering, with a majority of the funding being capitalized. Blair Vernon, AMP's Chief Financial Officer, clarified that this funding will be repurposed from the existing business simplification and growth program, ensuring it aligns with the company's current cost targets.
Apart from expanding AMP's product portfolio, the establishment of this digital bank opens up new opportunities for funding and diversified revenue streams. AMP's CEO, Alexis George, recognizes the need to address the relatively low transaction balances in their current mix, and this new venture will help fulfill that objective.
Why Starling?
After evaluating nearly 20 Banking as a Service (BaaS) offerings both internationally and locally, AMP selected Starling's 'Engine' platform as the optimal choice. O'Malley highlighted Engine's "deep core" structure as a key differentiator, consolidating the app experience, staff experience, and customer experience into a cohesive and modularized platform.
AMP also recognized the success of Starling as a digital-only consumer bank in the UK, where it has gained approximately 3.6 million accounts and a substantial 9.4% market share in business banking.
Engine's integrated and seamless human support function, including a 24/7 contact center, was another factor that influenced AMP's decision. It is anticipated that this support system will also be implemented for AMP's digital bank.
Over the next 12 months, AMP will commence the build and deployment phase of the new platform. This process will involve market localization and integration with Australia's fast payment rails. Just like Starling's approach, AMP's integration will be gradual and progressive.
A Focus on SMEs: Why is AMP Expanding into this Area?
Australia's SME banking market offers significant opportunities for a new entrant, according to Alexis George, AMP's Chief Executive Officer. Despite experiencing rapid growth, SMEs, including approximately 2.6 million businesses, have historically been underserved by banks.
In Alex George's words, "Ninety-nine per cent of businesses in Australia are small, with most operating in the small trader and micro segments. AMP is well-positioned to capitalize on this underserved market, as many SMEs are dissatisfied with the current offerings in the market."
She further explains, "What they are seeking is a connected, simple, digital-first offering - and we are bringing the features and functionality that the market is yearning for."
By targeting SMEs, AMP's deposit book is also expected to benefit. On average, small traders, micro-businesses, and SMEs hold approximately $47,000 in their accounts, with larger SMEs holding around $168,000. As of June 2021, the deposit balances from this segment totaled nearly $220 billion.
O'Malley has set ambitious goals, projecting that AMP's digital bank could potentially capture between three to six percent of the Australian SME banking market with time.
Published:Friday, 17th Nov 2023
Source: financialservicesonline.com.au
Share this news item:
Finance News
Labor's Help to Buy Scheme: Addressing Symptoms, Not Causes of Housing Affordability


08 Dec 2023: .financialservicesonline.com.au

The Australian Housing Urban Research Institute (AHURI) raised concerns in a report last year suggesting that the $20 billion spent by governments over the past decade to assist first-time homebuyers had actually increased inequality and made housing less affordable. According to the report, these measures added to the demand and subsequently drove up house prices.

- read more
Business Insurance Price Rises Showing Signs of Slowdown


05 Dec 2023: .financialservicesonline.com.au

Rates across the majority of commercial lines are still experiencing increases, but the pace of the rise is starting to weaken, according to a recent webinar by actuarial firm Finity. The firm suggests that higher rate increases will be more targeted where necessary, while the majority of risks can expect more moderate rate adjustments in the upcoming financial year FY24.

- read more
The New Era of Financial Advice: Transforming Client Experiences


05 Dec 2023: .financialservicesonline.com.au

Advisers are no longer just financial experts, they are now at the forefront of providing transformative client experiences. This shift in the industry is predicted to bring about significant positive changes, according to professional VBP chief executive, David Carney.

- read more
---
Finance Articles
Default and Reposession


Most people would assume that a default under a loan contract means that payments haven't been made but, as you are about to learn, there are other reasons why a lender may have the right to repossession.

- read more